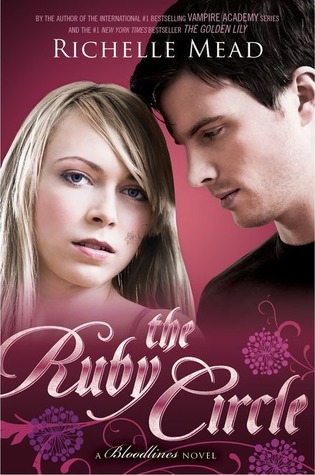 4.5 Stars.
Sydney Sage is an Alchemist, one of a group of humans who dabble in magic and serve to bridge the worlds of humans and vampires. They protect vampire secrets - and human lives.

Their forbidden romance exposed, Sydney and Adrian find themselves facing the wrath of both the Alchemists and the Moroi in this electrifying conclusion to Richelle Mead's bestselling Bloodlines series.

When the life of someone they both love is put on the line, Sydney risks everything to hunt down a deadly former nemesis. Meanwhile, she and Adrian becomes enmeshed in a puzzle that could hold the key to a shocking secret about spirit magic, a secret that could shake the entire Moroi world and alter their lives forever.

Don't miss their unforgettable final chapter...
This was probably my most anticipated book of the year and it was loove, but also conflicting, so lets talk..
Lets start by talking about the conflicting feels. I felt very rushed though this one, things that I was really curious about were never explored too deeply. I don't want to talk too much about it but Olive pregnancy? All things about spirit? Sidney's family? Whyyyy? Because of that, this book doesn't really feel like it is closing the series.
Other than that, I loved where Richelle took the story, as it is, I am completely on board with the cheesiness. Overall, if you are a bloodlines fan, or just a general Mead fan, you won't be disappointed.